Meet Atphon Travelwear


Atphon Travelwear is the first IoT (Internet of Things) product launched by Cxino Semi-Network Technology Inc (Canada).
The design of our product originated from a true story.
The original intention of our design was to use modern intelligent technology to provide a safety guarantee for the travel of aging people with senile mental retardation, but now, the ideas and goals of our product have been broader and deeper.
Our team is composed of a number of experienced members including PhDs in computers, and our team is making every effort to transform the combination of garment and backpack launched here into unique fashion wearable with intelligent features.
What we are launching now is our first-generation product, we hope to raise funds through the first-generation product to develop and bring our second-and third-generation products to the market as soon as possible, and we firmly believe that this kind of refreshing products that combine fashion and intelligence will be welcomed by consumers.
Our products are started with a sense of mission and responsibility, "Caring" will always be the foothold and starting point of our products, we need everyone's support, we are eager to make breakthrough progress in our product development as soon as possible, because we strongly feel that this is also the desire of many people who need the help of this intelligent tool.

Story


A haggard, tired and dirty elderly lady hovered around a food booth. When the owner of the booth asked the elderly lady what she wanted, the elderly lady could hardly hide her shame and said that her wallet had been lost, and she was just passing by. As the elderly lady speaks, her eyes longed for the food in the booth. The owner of the booth is a kind-hearted person. She mistook the elderly lady in front of her for a poor beggar suffering from hunger, so she persuaded the poor elderly lady to have some fried sticks and soy milk. When the owner of the booth promised to give more free food, the elderly lady declined gently.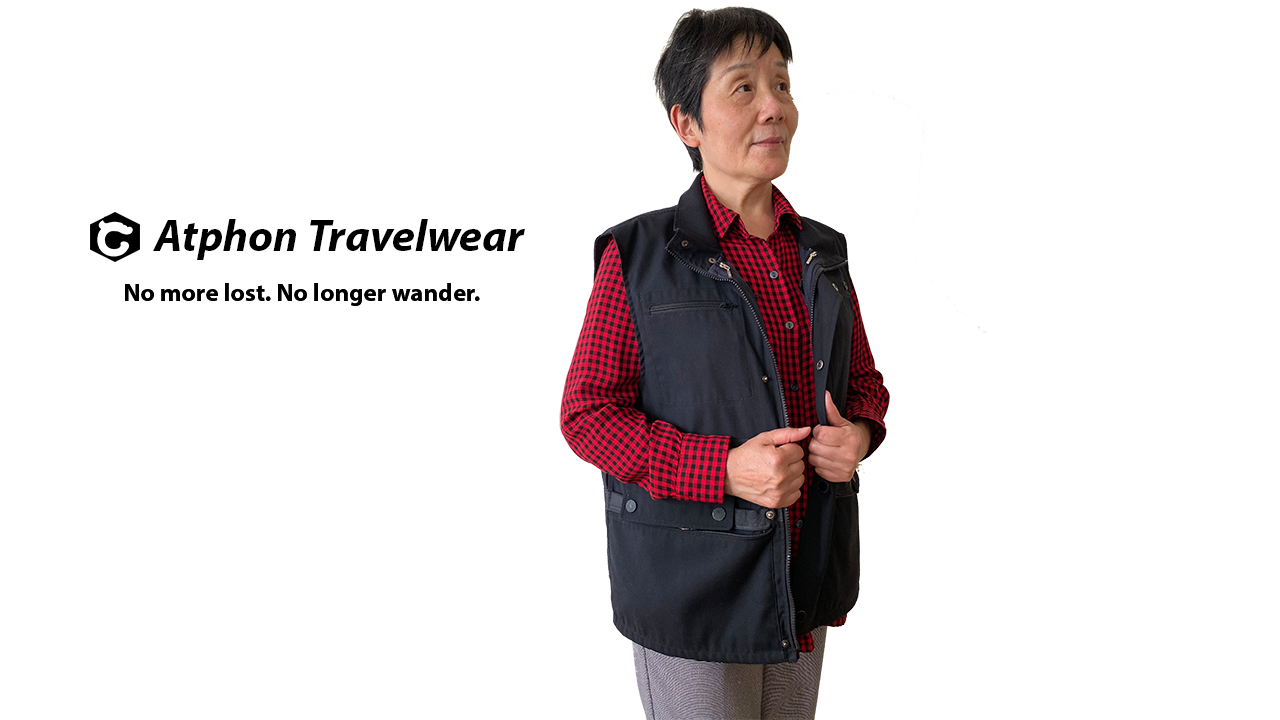 Adaptive
That elderly lady mentioned above is my mother, who was suffering from dementia caused by aging brain malfunctioning when the incident described above occurred. In fact, my mother was an accomplished professional woman before her retirement, her income after retirement was still abundant, abundant enough for her to donate money to charity on a regular basis without affecting her living quality at all. Her helpful deeds have also once been published in a local newspaper.
My mother was living a wonderful life, she had a husband who loved her so much, and had all the respect from all her offspring. But things changed.
A few years ago, to our great panic, my mother had gone missing suddenly, when she was almost 90 years old. Our family searched for her 3 days non-stop, every single one of the family members was looking for her anxiously. We turned to public authorities, television stations and network resources, but there was no any news until the third day, that my elderly mother came home by herself with mud covering all over her, and she could not remember anything happened in these 3 days and had lost all of her belongings. We were all just grateful that she came back home alive.
Not long after my mother's first time gone missing, she took off in the middle of a night while all family members were asleep and her shadow merged into darkness. In the early morning of the day, we noticed that she had gone missing again. Just like the first time, we utilized all the resources we could, but very little information was returned. The GPS tracking device we bought for her right after the first time incident, was disappointingly been disposed of on a random street with some of her belongings lying around. We searched for her again and again, but with no sign of direction left for us to track, the hope of rescue very soon became minming. Just as we were faffing around searching for my mother, hundreds of miles away, there was this owner of a food booth, she was handing out free food and drinks to a haggard, tired and dirty elderly lady hovered around. The owner of the booth noticed the appearance of this poor looking elderly lady is very similar to the photograph of the missing person announced by a network platform. Soon communication was established, my mother finally was found and came home after curled a freezing cold night in a deserted construction site.
Due to her dementia, my elderly mother had repeatedly gone missing several times before her final passed away in 2019. We as a family did all we could to prevent the situation from getting any worse. After going through searching processes again and again, the frustrations that I encountered really motivated me to seek solutions for many others alike my mother.
Atphon Travelwear is my answer to dementia caused by aging brain malfunctioning. Every little design details of Atphon Travelwear are after long and hard thinking to provide a real-world solution to release some of the burdens when accidents happen. The special design elements embedded in Atphon Travelwear means that Atphon Travelwear can also be used in fields other than its original purpose.
My son, who is studying for a doctoral degree in computer engineering at the University of British Columbia in Canada, once participated in the search for his grandma. From the technology perspective view, he also contributed greatly to the design of Atphon Travelwear.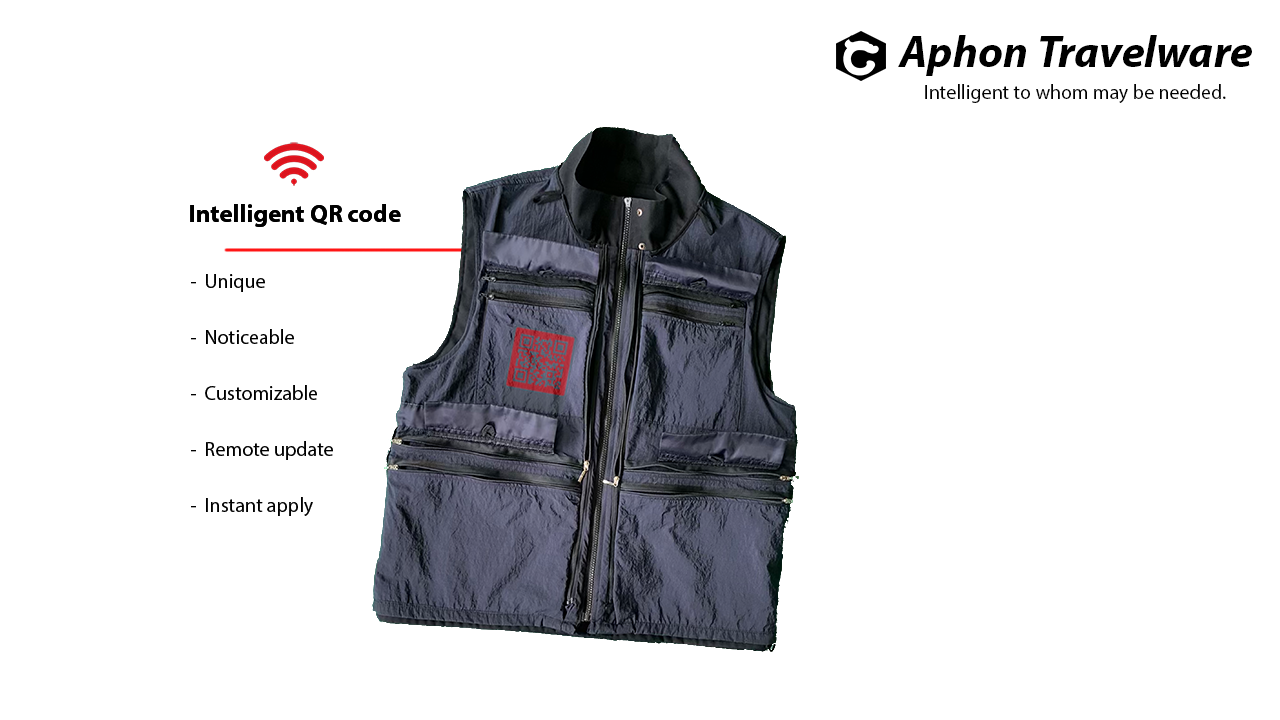 Intelligent
I am the son mentioned by my father in the part of "Adaptive". The story is the real memory of my father.
I was studying for PhD in computer engineering at the University of British Columbia at the time my grandma started showing early syndrome of dementia. Like all of my family members, I too participated in the searches of my grandma several times in the missing events.
The frustration I encountered during the searches was "real" but also "unreal". I am a person works in the technology field for over 15 years, have access and knowledge to most modem technologies, and would never think tracking down a gone missing dementia person could be this challenging if I didn't experience the entire process by myself. During the searches, the most frequent question popping in my mind was "We have so much modern technology at our disposal, but so little was implemented in this sector, why didn't we utilize more technologies at consumer-grade to help those in need?"
After my grandma passed away, one day, my father proposed the idea of this Atphon Travelwear to me, and I jumped at it immediately.
According to numbers from Alzheimer Society, there are currently over 500,000 Canadian living with dementia, and the number going to reach 912,000 in 2030, 1 in 5 Canadians have experience caring for someone living with dementia.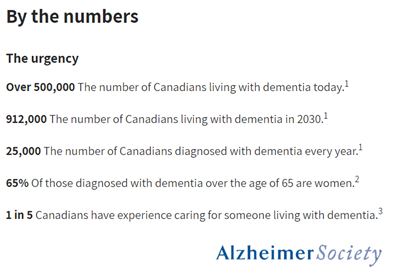 If those numbers weren't shocking enough, here are more numbers posted from World Health Organization (WHO), showing there are currently 50 million people who have dementia, and this number is going to reach 82 million in 2030 and 152 million in 2050 worldwide. That is on average 3.35 million new dementia cases increase per year until 2050. Take "The estimated proportion of the general population age 60 and over with dementia at the given time is between 5-8%" into consideration, that is currently we have 2.5 million to 4 million elderly people suffering dementia worldwide, and this number can potentially reach 6.56 million in 2030 and 12.16 million in 2050.


We are seeing this huge amount of people in need. They may have lost some of their intelligence due to natural causes, but through modern technology, we are giving intelligence back to those who may be needed.
This particular Atphon Travelwear is 1st generation, developed on our first-hand real-world experience. With unique implementation and design, I have a strong belief that we are only scratching the surface of the possibilities in this area, much more technologies will be executed in the future generations to help those in need.
Features
| | | |
| --- | --- | --- |
| Transform | Reflective Logo | Intelligent Tag |
| Lightweight | Waterproof | Keep Warm |
| Pockets | Comfort | Durable |
Carefully Chosen Material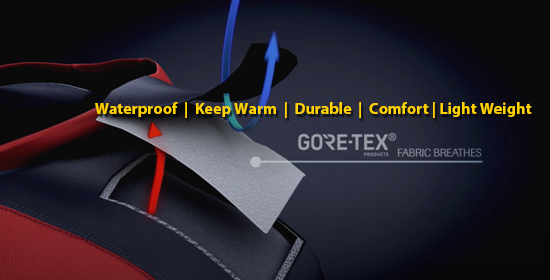 Gore-Tex is a waterproof, breathable fabric membrane. The original Gore-Tex products offer guaranteed waterproof, windproof, and breathable protection. This type of material has been used by many well-known extreme sport clothing brands to provide maximum protection to the player.
Wandering and becoming lost is common among people with Alzheimer's disease or other disorders causing dementia. This behavior can happen in the early stages of dementia — even if the person has never wandered in the past.
We are choosing Gore-Tex very specifically to provide maximum protection to people with Alzheimer's disease in case of getting lost in terrible conditions, therefore increasing their chance of survival.
Reflective Logo with Intelligent Tag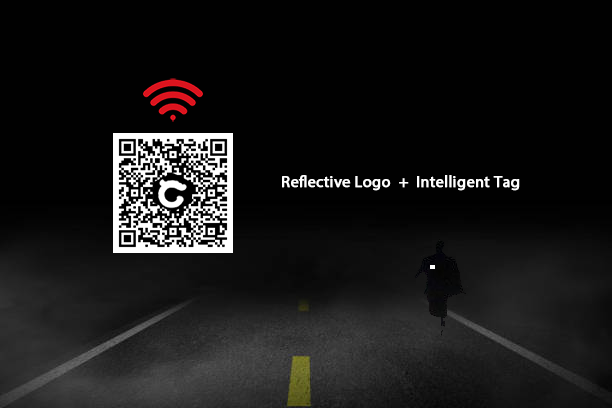 Intelligent Tag integrates our brand Logo.
With the help of reflective material, let the Intelligent Tag easy to spot in the dark, make the wearer more visible in the darkness, and also assists the scan of the Intelligent Tag in minimal lighting condition.
Each Intelligent Tag carries its unique pattern, can be scanned by any smart device with a camera to obtain owner editable information. The information contained in the Intelligent Tag is highly customizable, can be updated and applied remotely and instantly by the owner.
Garment & Bag Transformation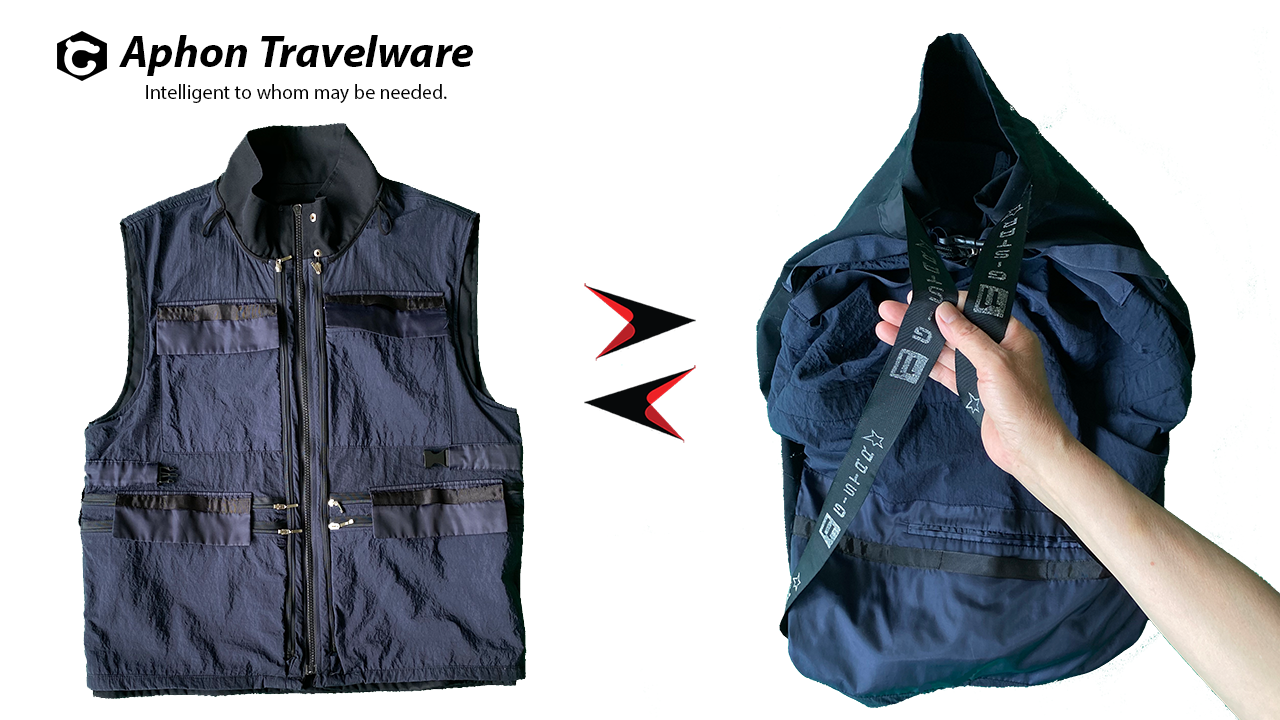 "Many individuals with Alzheimer's disease (AD) tend to experience an increased desire to collect things—even items that are used, broken, dirty or worthless. This behavior is sometimes referred to as hoarding." – AgingCare.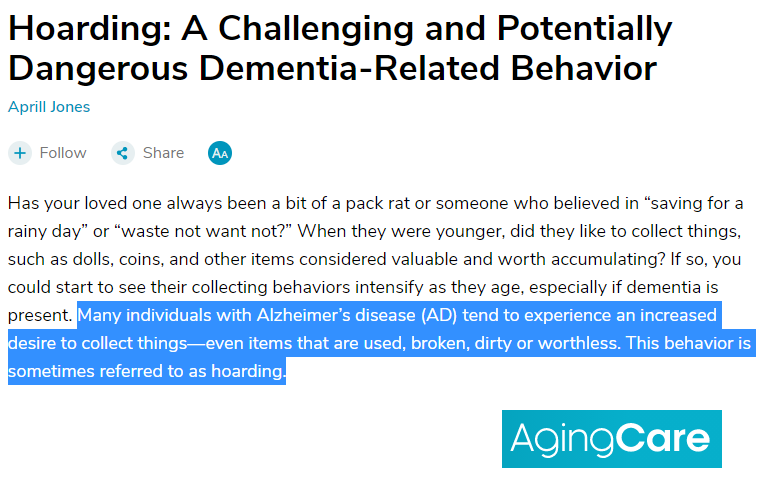 Searching for loved ones and bringing them back home are no easy tasks. During the searches for my mother, not only I have to deal with physical and mental challenges, but also how to bring her home happily after founding her can also be troublesome sometimes. Due to Alzheimer's disease, almost every time by the end of the search, I encountered my mother carrying a fair amount of goods even though she was struggling every step. The thing that bothered me most was no matter what, she refused to discard any of the items in her hands. To carry the items home, can catch you off guard if you were not prepared, I once almost got into an argument with my mother for that reason.
Due to complex changes occurring in the brain, people with Alzheimer's disease may see or hear things that have no basis in reality, which often led my mother walked into remote locations where has very limited accessibility. Every search of my mother, I was riding a bike for easier maneuverability. Caring for a person with Alzheimer's disease, and carrying a fair amount of goods with a bike at the same time, can cause embarrassing situations. Amount all the challenges I faced, "To transform a garment into a big backpack when needed" was my long time wanted.
This idea of changing garment into a bag is deeply impressed in my mind, I discussed this story with my son, after the joint efforts of my son and I, the combination of garment and backpack is finally implemented in the design of Atphon Travelwear today.
Pockets for Everything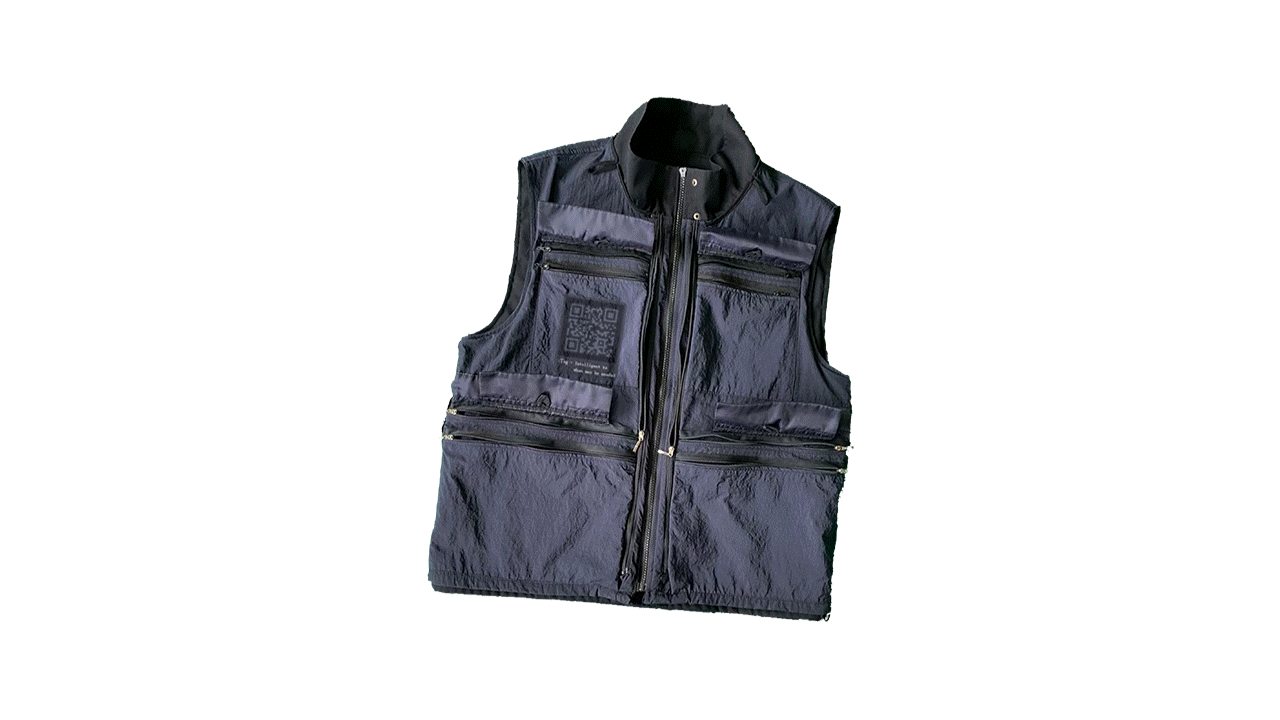 Pockets are the most common design on garments due to the convenience it provides. Atphon Travelwear has 17 waterproof pockets in total, fulfill 4 needs:
Hoarding – People with Alzheimer's disease tend to collect things as they travel, one way to manage hoarding behavior is by creating "memory boxes" for them. Atphon Travelwear pockets are not only creating designated places to keep the "special things" a dementia patient likes to collect, but also easy to clean when the time comes.
Modularize – Atphon Travelwear is not only a fashion garment but also an IoT (Internet of Things) product. We designed Atphon Travelwear with the heart to assist people in need. To fulfill different needs, Atphon Travelwear is designed with pockets to really made changing and swapping modules possible.
Storage – No matter if you are out hiking, mountain climbing or working off-grid, extra hands are always helpful. The 17 pockets on Atphon Travelwear are just like 17 extra hands, not only helping you to be prepared for anything but also the pockets are waterproof, keeping whatever you choose to bring with you safe when bad comes.
Divider – After Atphon Travelwear has been transformed from a garment into a backpack, pockets can divide the backpack into several little spaces when needed, making items management easy.
Specification
| | |
| --- | --- |
| Pockets: | 17 |
| Decorative pockets: | 4 |
| Pocket phone holder: | 4 |
| Side pockets: | 2 |
| Neck sling: | 1 |
| Pocket bolts: | 6 |
| Pocket zippers: | 12 |
| Collar across zipper: | 1 |
| Back straddle zipper: | 2 |
| Waistband cloth tube: | 1 |
| Wire cloth tube: | 4 |
| Clothing bottom tension rope tube: | 2 |
| Backpack plastic button: | 2 pair |
| Extra-large pocket for backpack: | 1 |
| Cross zipper on the outside of backpack pocket: | 1 |
| Backpack straps: | 2 (or being used as a movable waistband) |
Note: Polyester fabric, dark outside, light inside.

Risks and Challenges


Timing is always a challenge with the production of a new product.
However, we are working with top-notch suppliers and we have padded our timeline to make sure we can hit the time frames we have laid out.
Also, our QA team is in place to personally check every shipment that will go out to make sure all backers receive the product without any defaults. The challenge, therefore, will not be the production side, but mostly the fulfillment side. We now have a good margin in our delivery times, and hope to deliver all the garments even before the deadline.